Join us, one room at a time, as we reinvent our old house…easing into a more modern, family friendly home.
THE HOUSE ~ A 1906 Craftsmen Style house in the Hosford-Abernethy district of Portland, OR.  Just across the bridge and over the Willamette River from downtown Portland. A rapidly changing historic neighborhood full of charming old houses, with coffee shops, restaurants, and boutiques just a few blocks away.
Our house in the Spring. The enormous cherry tree was half the reason we bought this house. We plan to paint the exterior soon if my husband and I survive paint color selection. Our greatest challenge so far.
 
 We only live two hours from the coast, but constantly crave this:
Here we are in Astoria, OR where we often spend weekends along the coast. My husband and I with our twins, Charlotte and Arthur.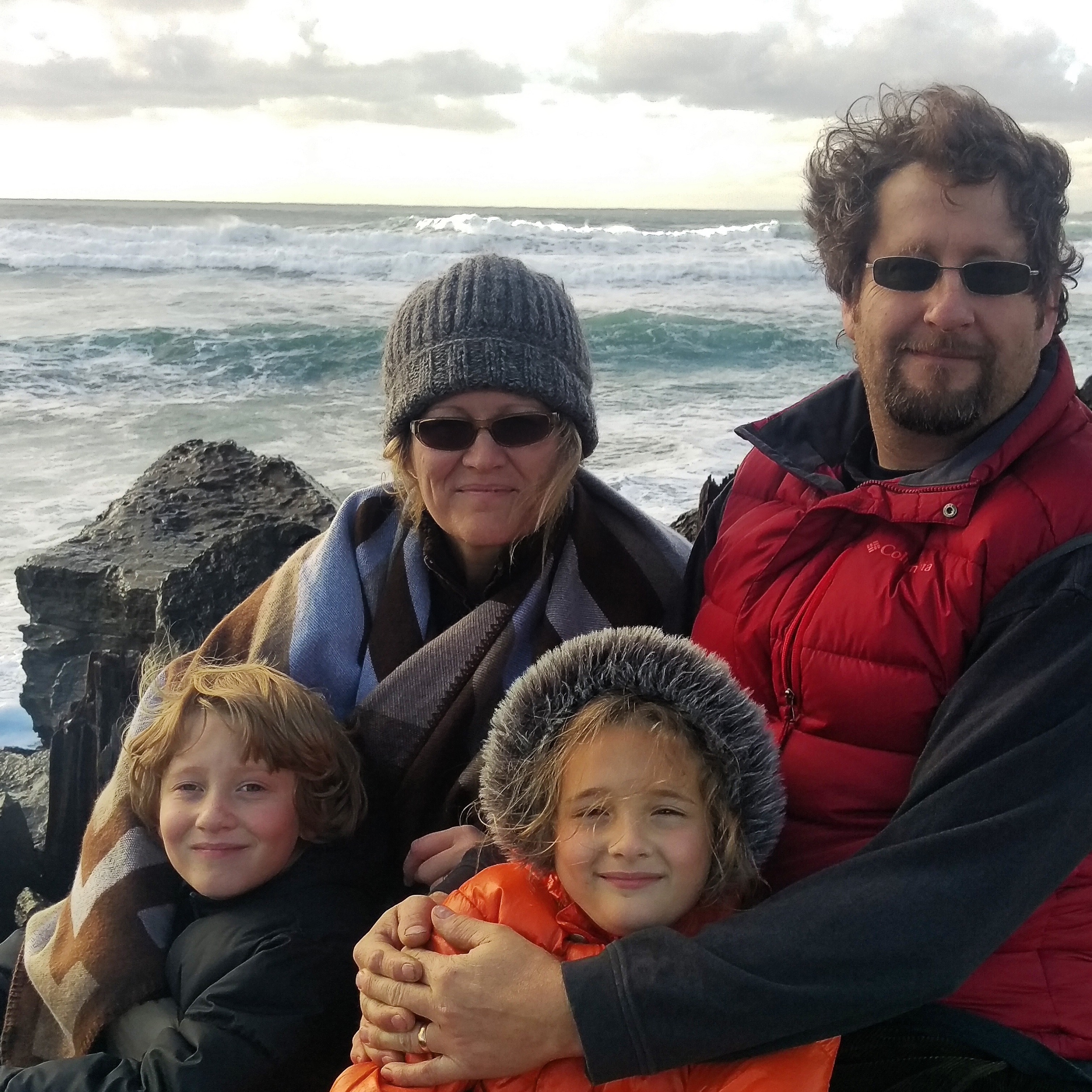 I completed the UPSTAIRS HALLWAY & STAIRS for the FALL 2016 One Room Challenge:
(to see more pictures, please refer to this link: https://www.studiotullia.com/orc-final-reveal-upstairs-hallway-and-stairs/)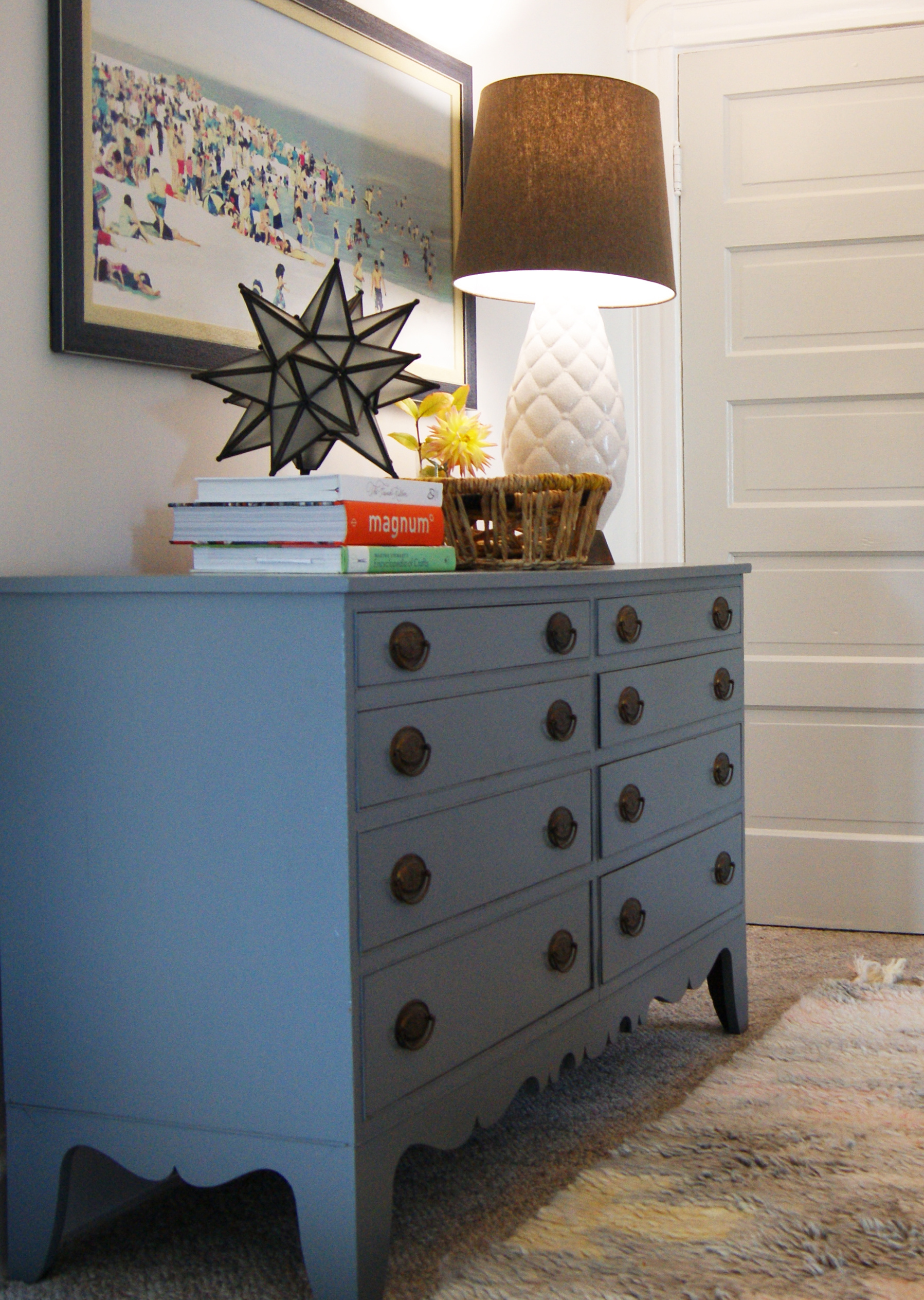 We turned a funky little room upstairs into CHARLOTTE's BEDROOM for the SPRING 2016 One Room Challenge:
(for more pictures, refer to this link: https://www.studiotullia.com/one-room-challenge-2016-week-6-of-charlottes-room-final-reveal/)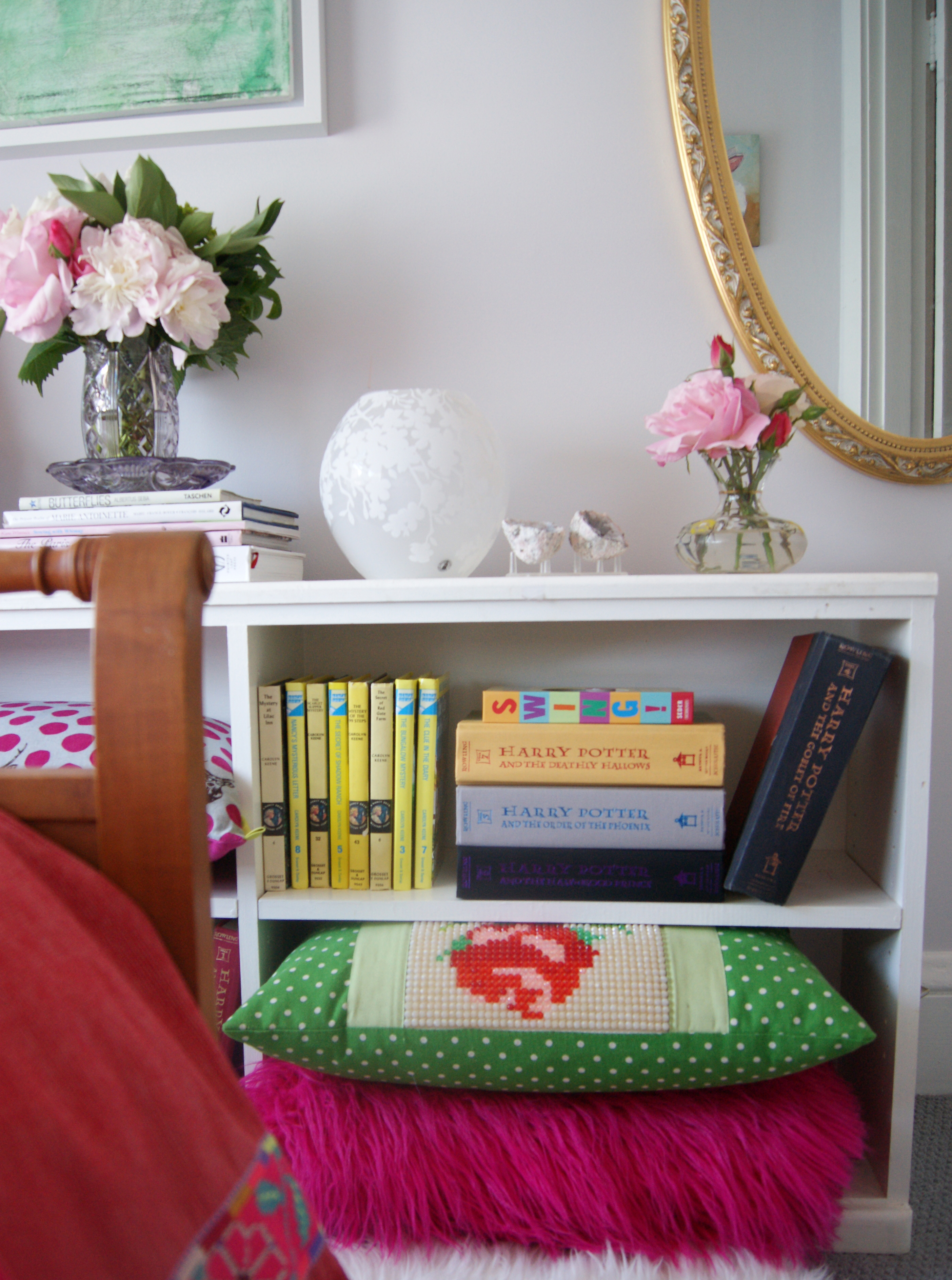 The kids grew out of their nursery about the time STUDIO TULLIA grew out of the dining room. So their room became my HOME OFFICE:
The first room we remodeled in the house was the MASTER BEDROOM: