ST LORENA COLLECTION :
My artist friend, Lorena, resides in Puerto Vallerta, Mexico where she loves to scour markets and village shops searching for artisan textiles and unique finds.  She gave me a heap of vintage Guatemalan textiles not too long ago to spark my interest.  This has evolved into a growing Latin American textiles collection that I have named St. Lorena in her honor.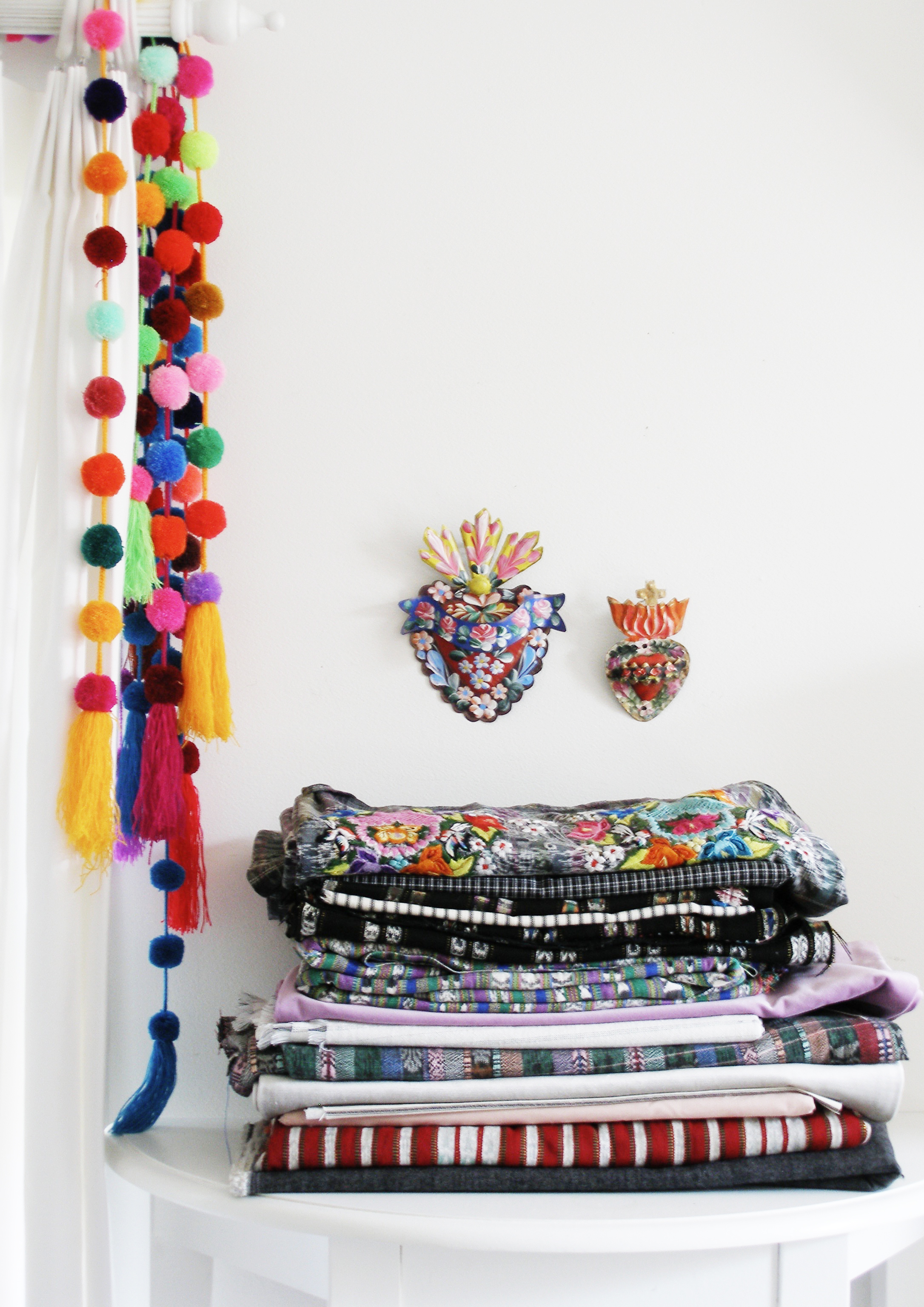 Here you will find cushions made from embroideries, huipiles (blues and dresses), indigenous clothing and various other wovens. I have taken artistic liberties and added some random velvets and prints that I feel round out or enhance the collection.