And be sure to check out the FEATURED DESIGNERS via CALLING IT HOME's website:

This week I've been trying to settle on the textiles, rug and lighting so I can got those ordered and in the works.  I put together this mood board:

LIGHTING
I have this antique chandelier: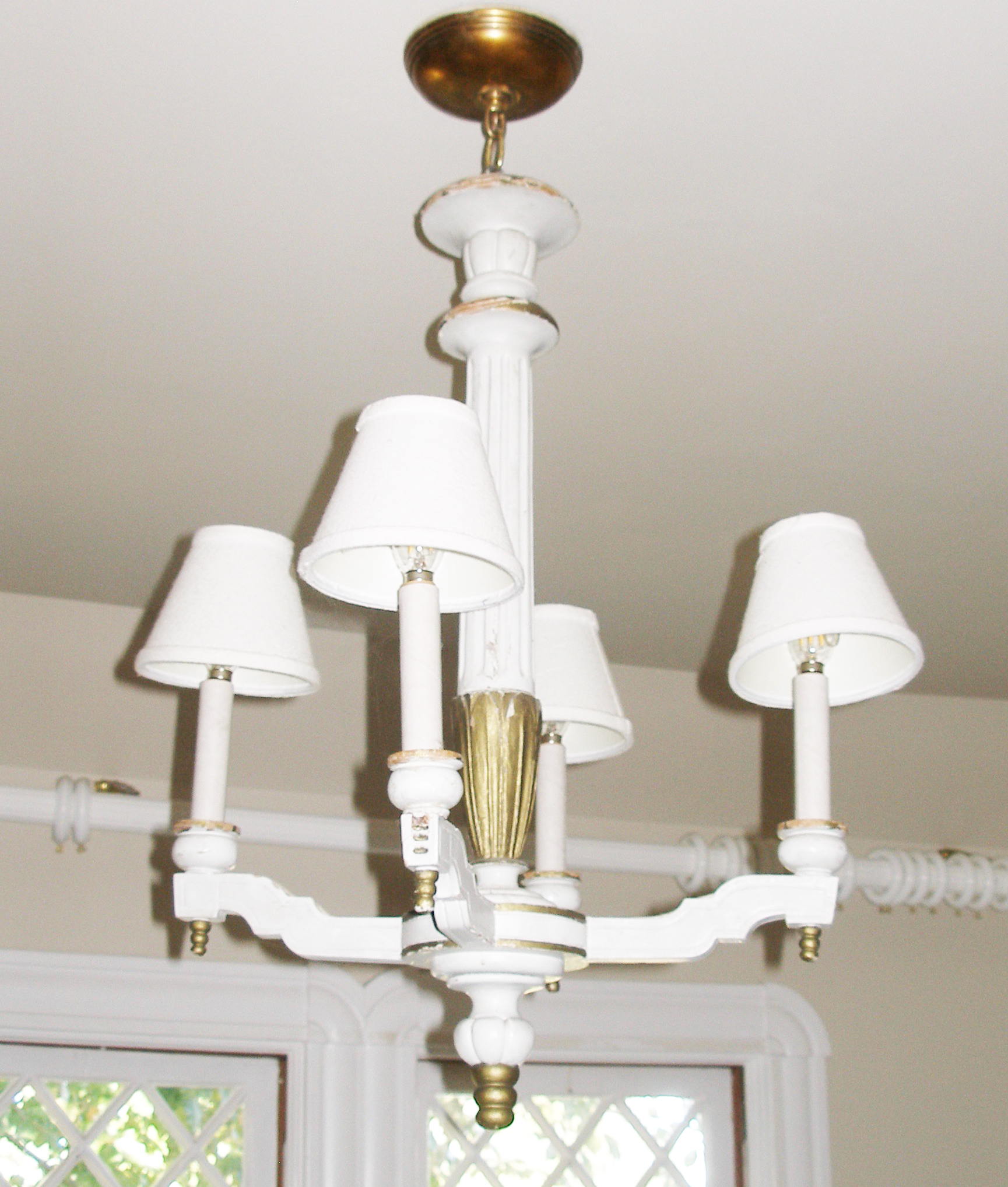 and I am trying to modernize it/freshen it up so I have found a few options…
This is fun, from SASSY SHADES on ETSY: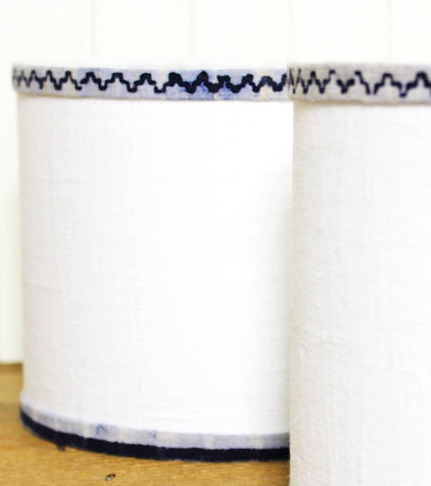 and I am in love with these, from SHANDELL'S: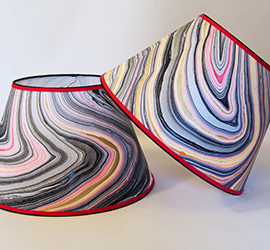 I am also looking at SCONCES for above the bed which are really needed for night time reading.  Here are a few I'm considering.  These are all from LAMPS PLUS except for the one that is second from last, which is from TARGET.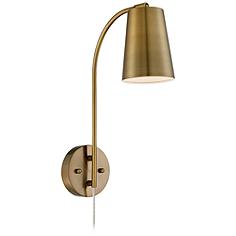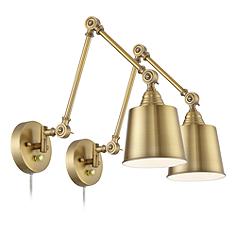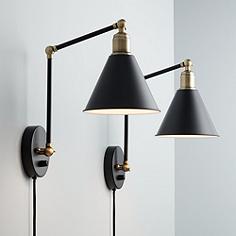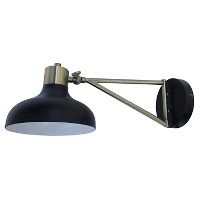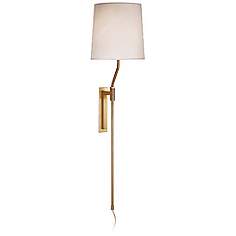 I am leaning toward the third pair down as I like the brass and gold combination and it will offer a little contrast.
The look is pretty good for the price of $99/pair.  The last one I would take in a heartbeat but it is a little over budget.
TEXTILES
This was one of my inspiration shots (room by Ana Rosa):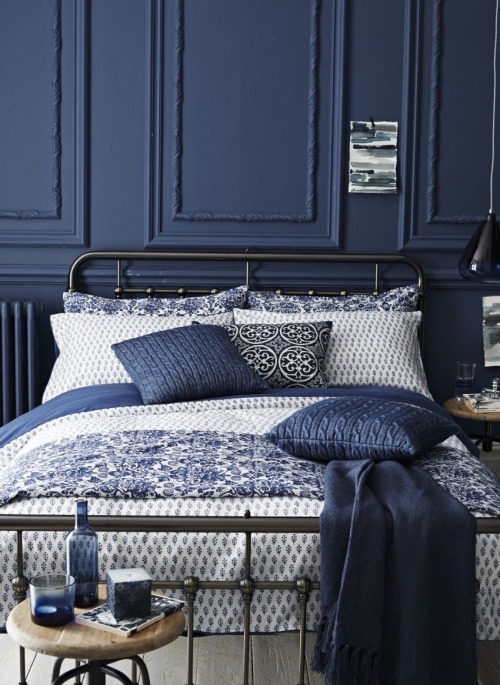 I put together these fabrics that I found at THE MILL END STORE in SE PDX. I like the Japanese toile that has a vintage quality to it and I am adding stripes and ikat.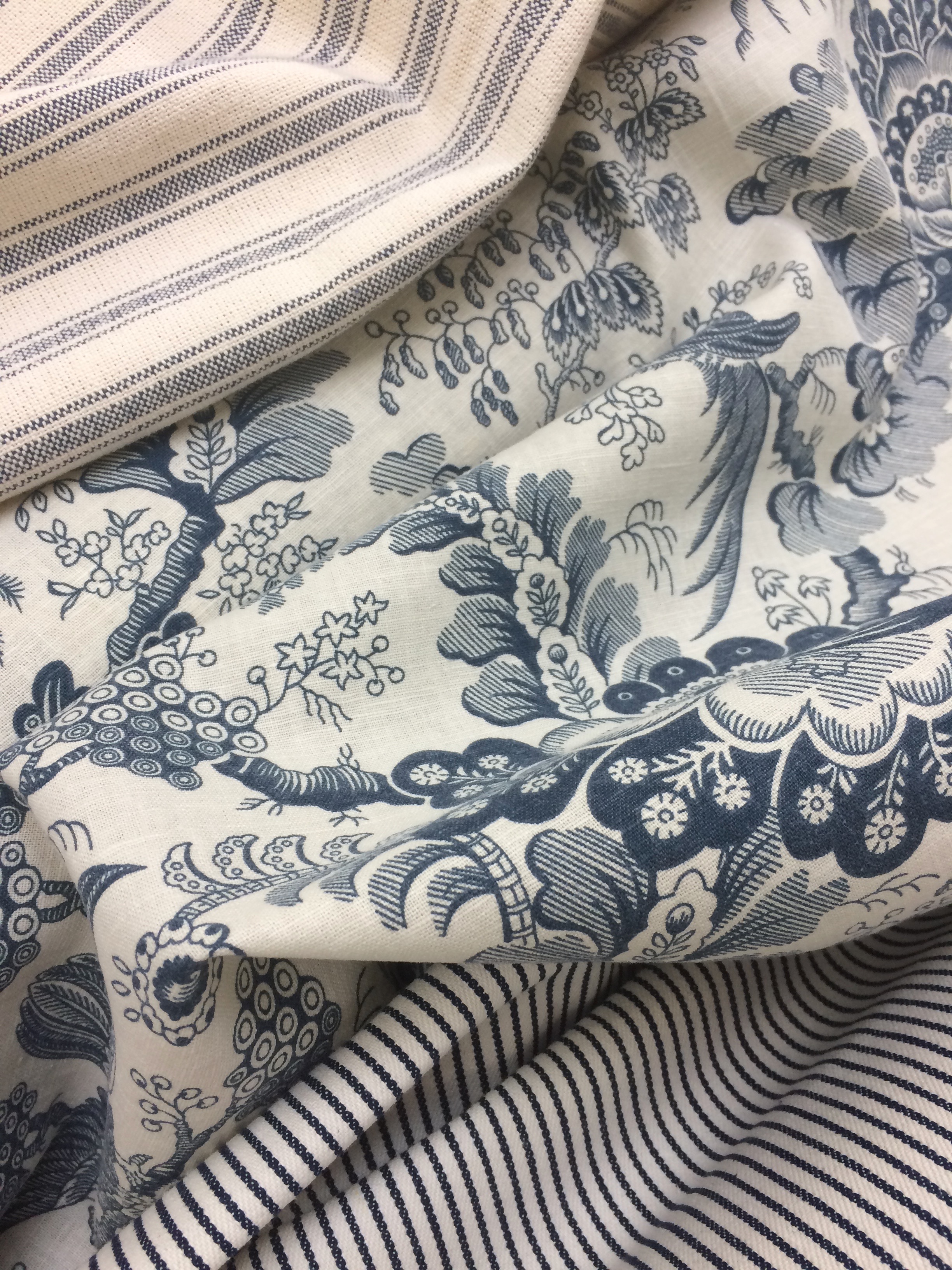 I am going to use these fabrics for my duvet cover and euro shams: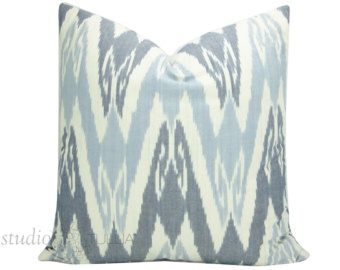 I have some triple pleated BELGIAN LINEN SHADES from WS HOME for this room.  I am going to add a decorative inner edge to liven up the curtains and tie in with the blues in the room.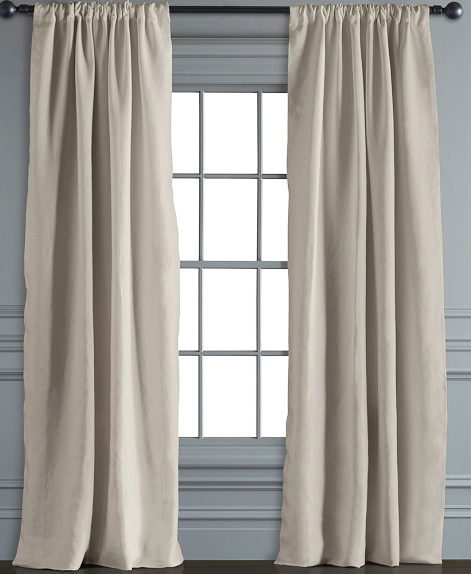 This is what I will add – a few pleats on each inner side.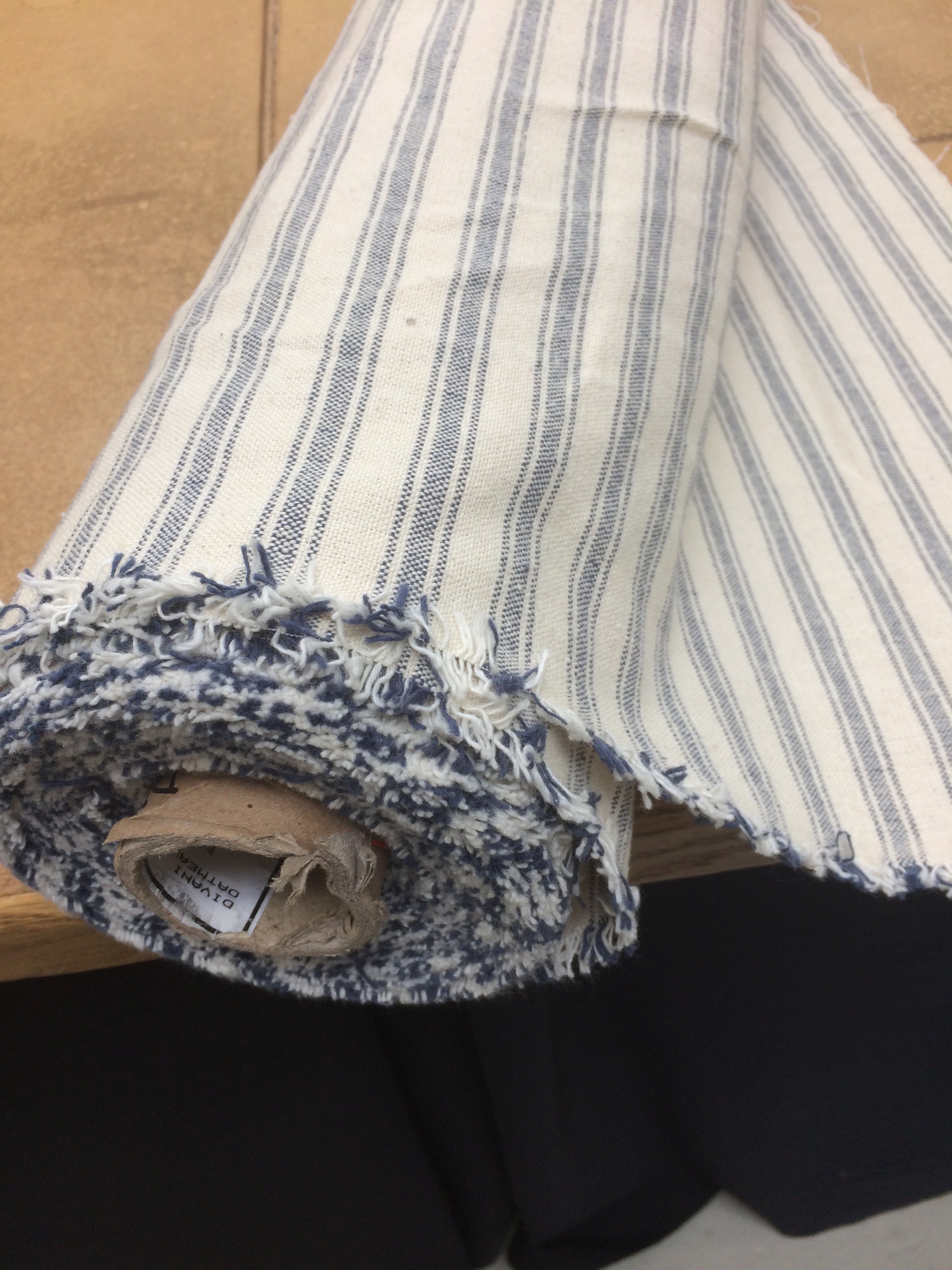 It is really nice to step into a soft, plush rug in the morning so I am thinking maybe something like this 
SAFAVIEH CALIFORNIA SHAG 

runner from LOWE's for $83.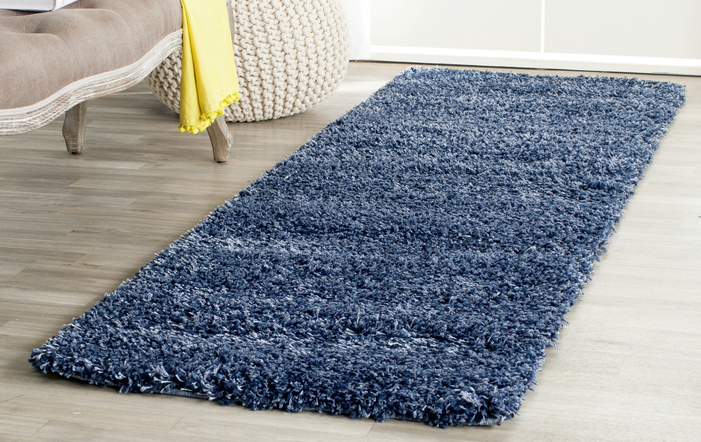 PAINT COLORS
I am planning to paint the trim a fresh white. 
I was originally planning to paint the dresser indigo blue but I am also playing around with caliente red also.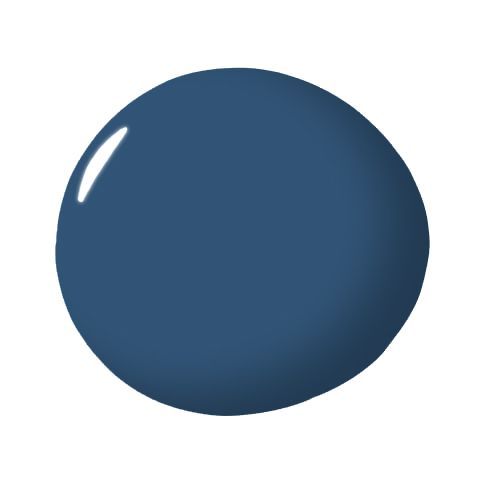 Only because I can't get this entry by @maxwhumphrey out of my mind.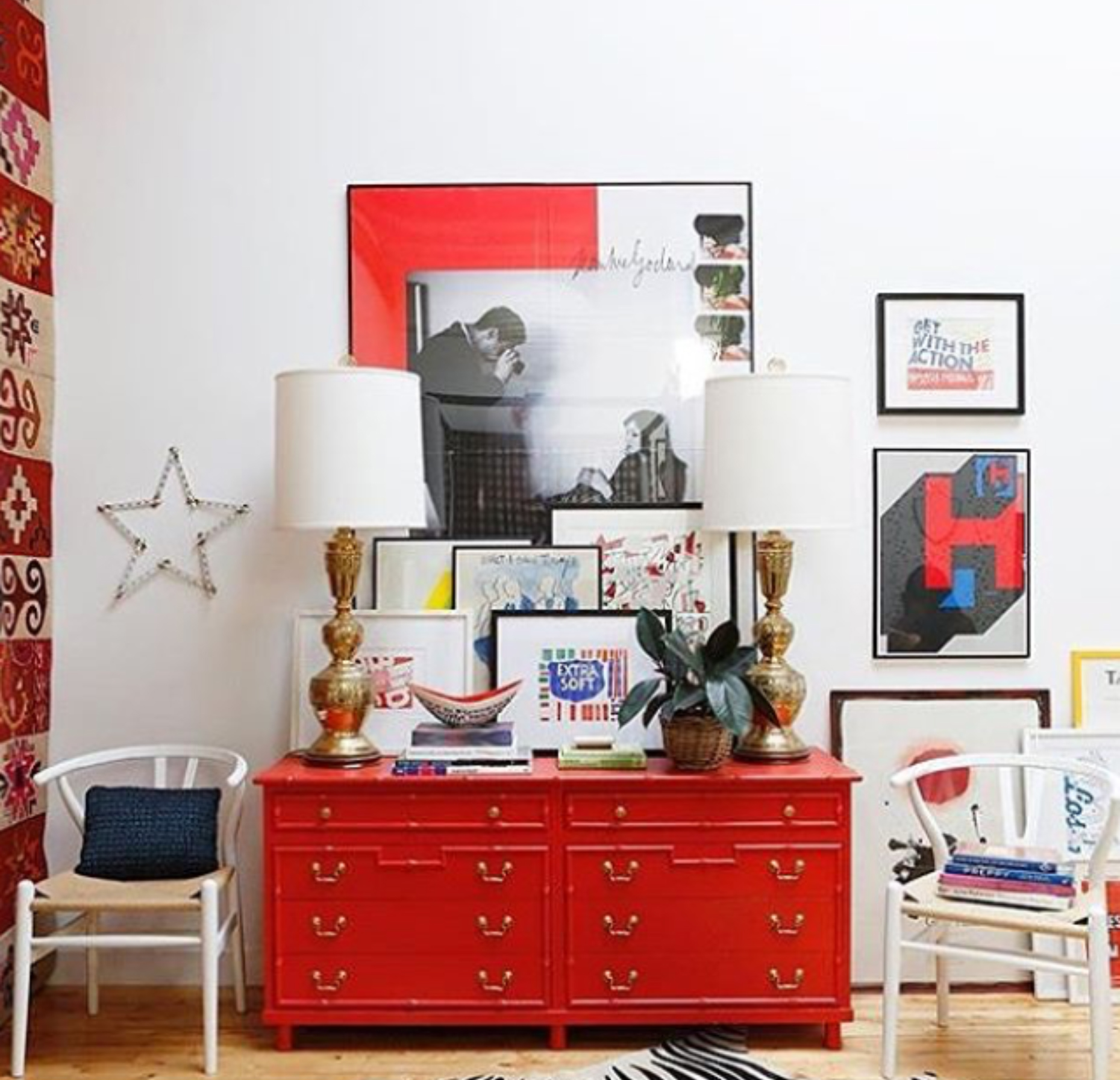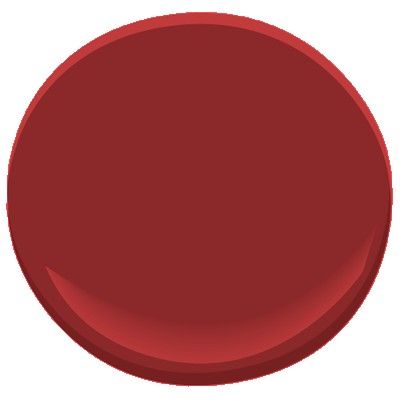 And LIGHT GRAY PAINT for the two DOORS
That's where I am for now.   I would love to hear your comments.  I have some fun art ideas in the works to share with you next time.  Thanks for stopping by.